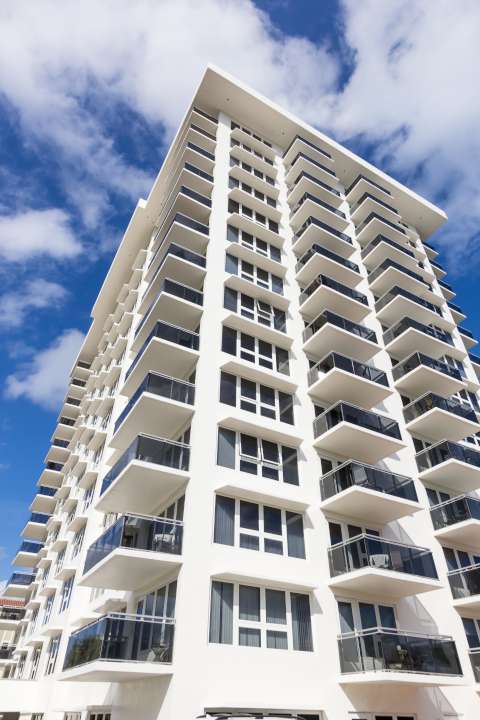 Condominium Retrofit Solutions
Wind Ready is your Condominium Retrofit Specialist. Our design and engineering professionals will help guide you through each phase of your retrofit process. Wind Ready will provide professional consulting and support from the initial conceptual and design phase to the final installation and execution of your project
Design Phase
A Wind Ready design professional will help guide your condominium board through the myriad of window, door, and glass options available to your building. First, our engineering professionals will assess the wind load requirements of your building. Then, we will research what municipal statues and regulations may impact your potential window and door project. Next we will assist you finalize a working window and door concept that you will be able to share with your fellow owners.  We will provide you with conceptual shop drawings, product samples, organize a question and answer night, and arrange factory tours with our manufacturers for you and your board
Options
Whether your goal is to qualify a reputable glass and glazing contractor for individual, owner contracted work on a per unit basis, or to find a company with a wealth of experience that can complete the entire window and door retrofit process for your building, Wind Ready has a proven program that will fit your needs. We can coordinate and implement a program for your building today that will allow unit owners to individually contract with Wind Ready ensuring a volume discount, constant quality, and aesthetic consistency.
Product Selection and Comparative Analysis
In order to obtain the best value for your money, Wind Ready will provide you with several product and implementation solutions. A comparative analysis of several manufactures and configurations will be prepared for your board, along with a full assessment of every option. This way, you and your board will be familiar with the full spectrum of pricing and product choice when it comes time to make your decision.
Project Management and Installation
Wind Ready believes that organization and customer service are key components to a successful window and door retrofit project. We have the necessary personnel, skills, and tools to provide you with a project environment that is communication intensive, efficient, neat, and organized. Wind Ready holds weekly meetings to review progress, schedule, installation, updates, and address issues of interest to the board and project engineer. Additionally, your board and manager will receive scheduling and progress information via e-mail once a week. Your assigned project manager will always be available to answer questions and address construction and product related issues as they arise. We will also work seamlessly with your General Contractor and Engineer if you're currently undergoing other restoration. In fact, because of our extensive experience, we will have probably worked with them before, making project coordination that much easier.
Advantages of a Building Wide Fenestration Replacement
The Strongest Building Envelope
When a building replaces all of its window and doors, it significantly increases its structural integrity. A building that has only partially replaced windows and doors is more susceptible to wind and water damage via unprotected points of entry such as  original windows and doors that have met their life cycle.
 Aesthetic Consistency
Completely replacing all of your windows and doors with impact resistant window and door products will ensure a positive aesthetic upgrade. Your building will be architecturally consistent, and as such, will look great. A good looking building appreciates in value, instills pride in ownership, and creates demand.
Insurance and Energy Savings
A complete, new, impact window and door envelope will ensure that you receive the maximum insurance discounts available. Addition-ally, energy savings are maximized when the entire building's glazing envelope has been replaced. Now you can ensure that building wide energy efficiency is maximized.
Volume Discounts
Building wide replacement of windows and doors will allow unit owners to enjoy significant savings based on volume discounts and one-time mobilization and staging costs.